Greetings from Japan Academy of Esthetic Dentistry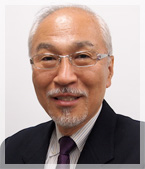 Japan Academy of Esthetic Dentistry is composed of dentists, dental technicians, and dental hygienists, as well as individuals and groups related to dentistry. It is an interdisciplinary academy established for studying basic and clinical esthetic dentistry and for promoting esthetic dentistry.
The Academy was started as a study group in April 1988, and the name was changed to its present name after two academic meetings. The 1st Congress of Japan Academy of Esthetic Dentistry was held in November 1990.
We have now over 4000 members as of the end of March 2013.
The Academy is now a member of International Federation of Esthetic Dentistry (IFED) and Asian Academy of Aesthetic Dentistry (AAAD).
A sisterhood agreement was concluded in 2007 with Korean Academy of Esthetic Dentistry, and we have signed the agreement with AACD in 2010 April.
We are hoping to have our mutual exchanges among the member countries of AAAD and IFED, as well.
We publish both "Esthetic Dentistry" and a newsletter twice a year, and offer the latest information on our website at
http://www.jdshinbi.net/
in both Japanese and English.
We would like to brief a couple of our schedules, for your interest and information as below:
The 24th Annual Meeting: July 20th and 21th, 2013. In Tokyo
The 25th Annual Meeting: November 22th and 23th, 2014. Okayama in Okayama Prefecture
Thank you.
Sincerely yours,
Senda Akira
President, Japan Academy of Esthetic Dentistry
March 1st, 2013